About Chinotto
KODAS CHINOTTO is a refreshing soft drink with a nordic twist. Chinotto is produced with the extract of the fruit of the myrtle-leaved orange tree and mediterranean spices. The flavor of chinotto is a pleasant blend of citrus and cola which is accompanied by the ideal synergy of sweet, acidic and tart.
INGREDIENTS:
water, sugar, quince juice, CO2, chinotto extract (0.4%)
NUTRITIONAL INFORMATION:
Per 100ml of product: Energy 32 kcal/133kJ, fat 0g of which unsaturated fat 0g, carbohydrates 8g (of which sugar 8g), dietary fiber 0g, protein 0g, salt 0g.
SERVE:
At 4-6 ℃ with ice and a slice of citrus.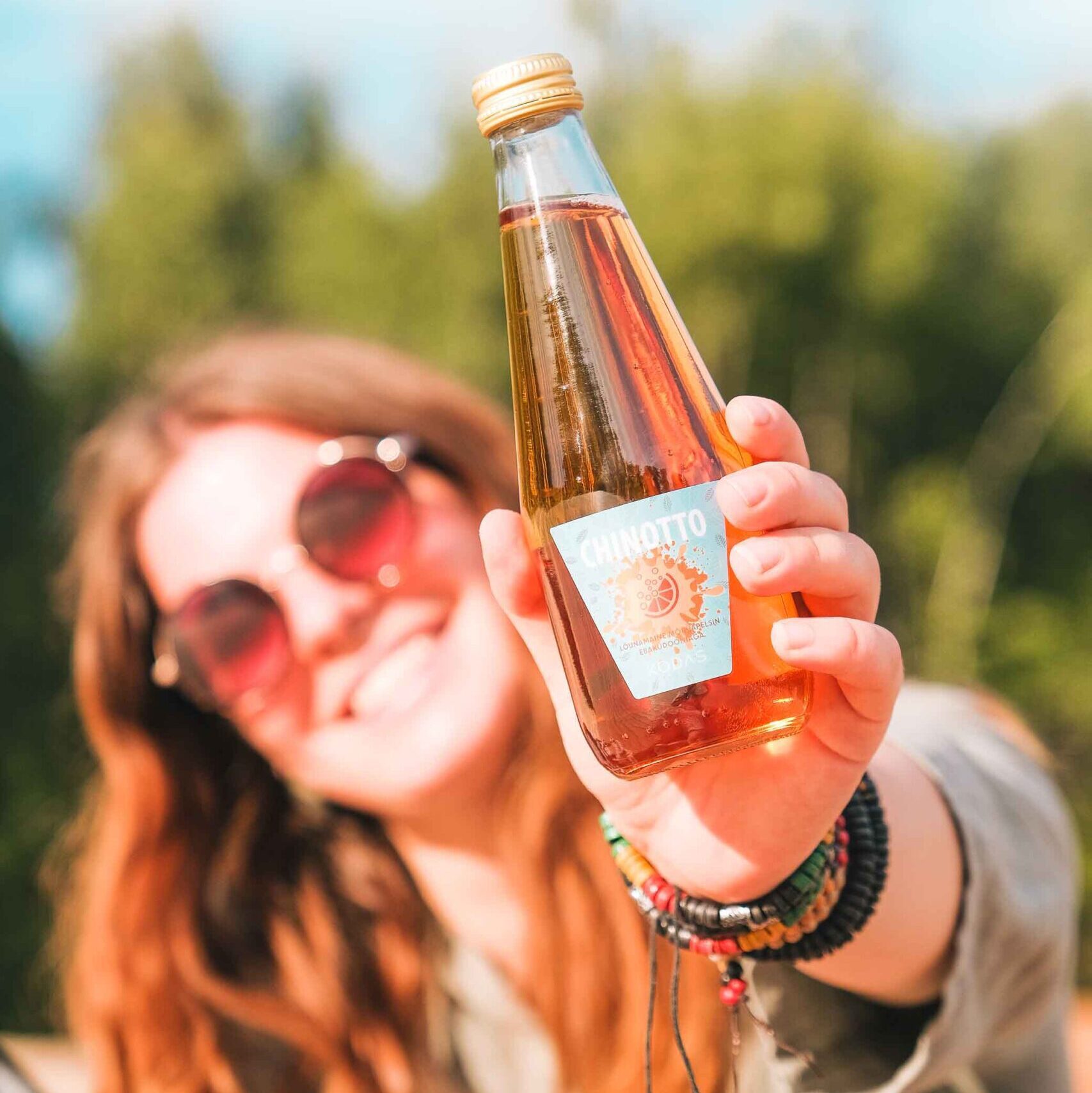 Delicious and Refreshing

Taste the essence of the mediterranean

Pleasantly sweet, acidic and tart
FREE SHIPPING FOR ORDERS OVER 50€

CONVENIENT PAYMENTS WITH MAKECOMMERCE