What's in the box?
Since Christmas is a time of giving, why not bring your family together to celebrate it with delicious sparkling juice and by giving out wonderful Christmas cards! This limited edition package of Vahukass comes with 10 adorable illustrated cards you can give out to your family or send to someone close to you. In these digital times, there's very little that comes close to the sentiment of receiving a hand-written letter.
What is Vahukass?
Vahukass is a party drink made out of 100% pure juice which will make everyone who's young at heart happy. We first came up with the concept for Vahukass after constantly seeing kids drinking sugary soda water filled with artificial flavoring, coloring and preservatives. Children want and deserve delicious high-quality products as well. Vahukass is produced from pure juice. This means that we do not add sugar, water or anything else besides bubbles. To our surprise, Vahukass is not only loved by children but has become a sensation for whole families.
Enjoy your Christmas with Vahukass!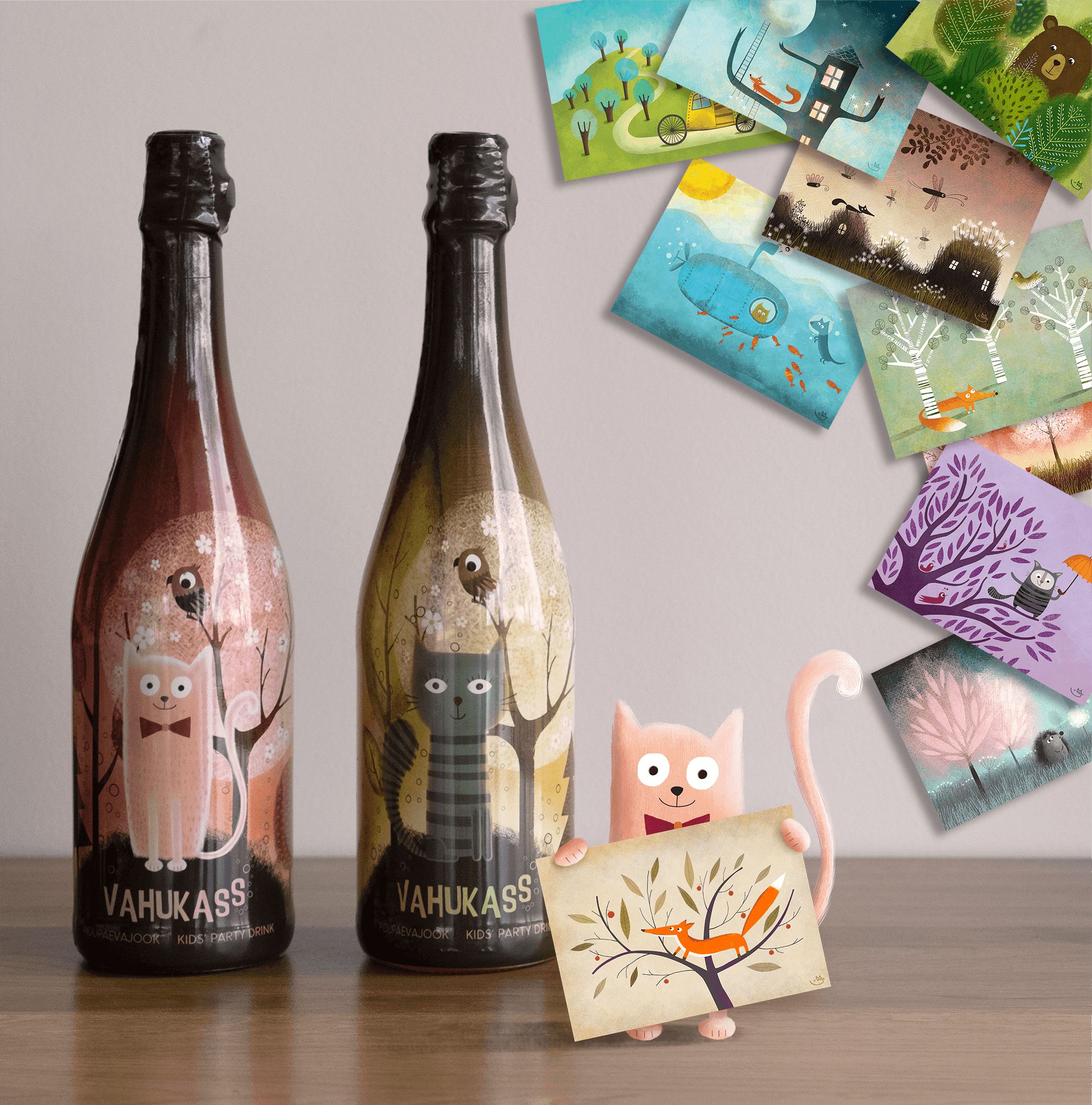 Made from 100% pure juice

Produced with Zero Waste principles

Filled with science
Free shipping for orders over 50€

Carefree returns

Convenient payments with Makecommerce