About Snoob
SNOOB is a new classic in a class of its own. Its clarity, straw colour and vibrant apple aroma set it apart. Its taste is dry, clean and elegant – intense and complex enough to drink on it's own. Snoob offers an emphatic hit of flavour that also holds up well to pairing with even the spiciest of dishes.
INGREDIENTS:
100% pure apple juice made of hand picked apples from KODAS orchards, CO2 , Includes sulfites
PAIR WITH:
Sushi, stronger cheeses, like mature Cheddars or a chunk of Parmesan, red meats like beef or lamb, dishes with medium-hot chilli pepper and other Indian spices.
SERVE AT:
11 – 14 ℃
AWARDS:
SILVER MEDAL – International Cider Challenge 2016
DIPLOMA – "Eesti Parim Toiduaine" (Best Estonian Food product) 2016.a
REVIEWS
"Just about the right level of bitterness, sour bubbly mind-blowing apple aftertaste."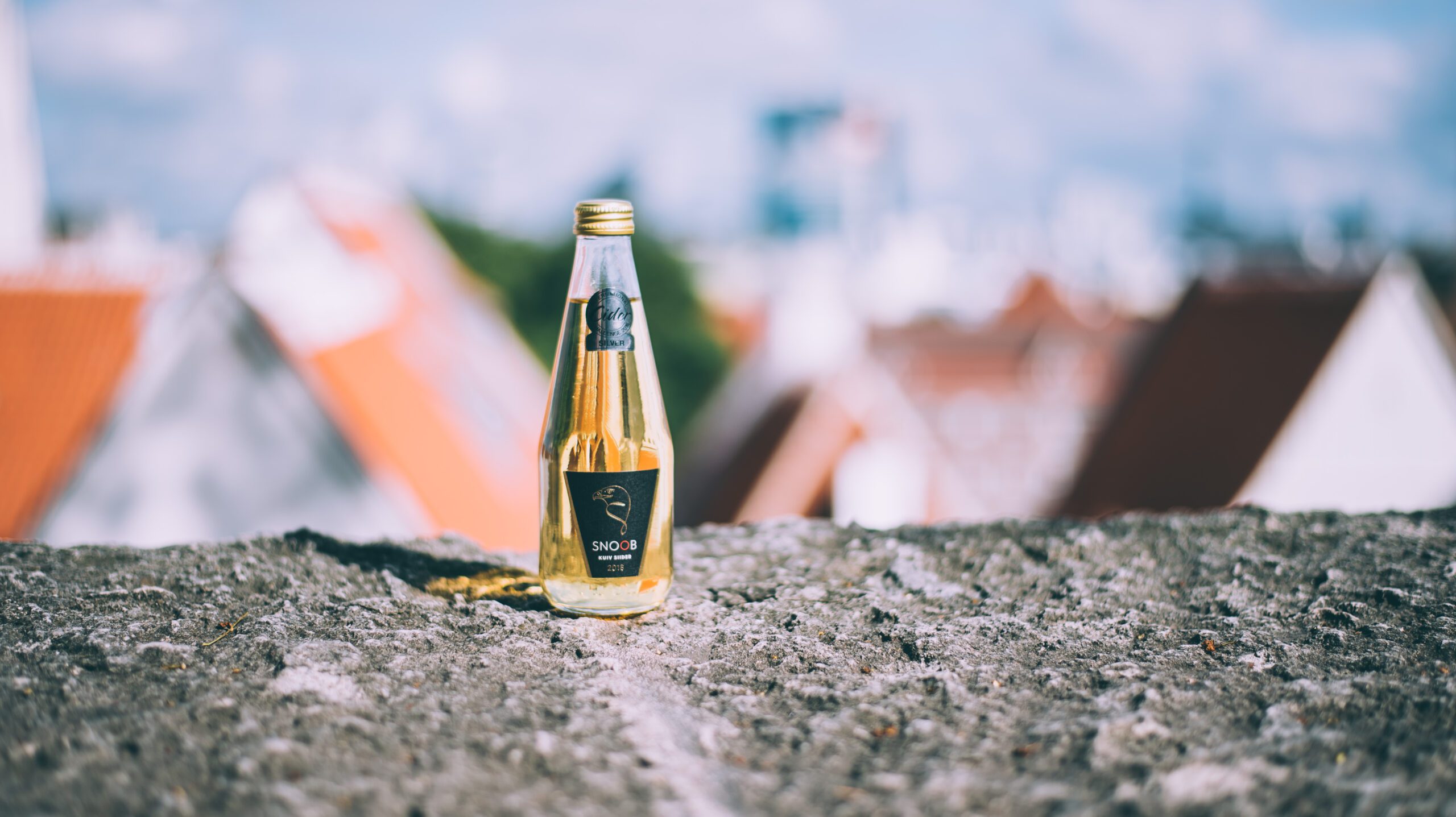 Made from 100% apple juice

Matured for at least 6 months

Local and sustainable ingredients
FREE SHIPPING FOR ORDERS OVER 50€

CONVENIENT PAYMENTS WITH MAKECOMMERCE